Women urged to attend for free smear tests during European Cervical Cancer Prevention Week
Lower proportion of women over 50 availing of free screening programme
Today, 22nd January 2017, the Irish Family Planning Association (IFPA) and CervicalCheck – The National Cervical Screening Programme – launch the Pearl of Wisdom campaign to highlight the vital importance of free regular cervical screening. European Cervical Cancer Prevention Week takes place from 22nd-28th January. During this week, the IFPA and CervicalCheck urge women aged 25-60 to check when their next smear is due, or to book their first test with a doctor or nurse registered with CervicalCheck.
Across Europe, 30,000 women die from cervical cancer every year. This, says Dr Philip Davies, Director General of the European Cervical Cancer Association, is often due to lack of access to high-quality cervical screening programmes. "Ireland's CervicalCheck screening programme is one of the best in the world," Dr Davies said. "It's a hugely successful public health measure."
Speaking at the Pearl of Wisdom campaign launch, Dr. Gráinne Flannelly, Clinical Director of CervicalCheck, commented: "Each year in Ireland, around 300 women are diagnosed with invasive cervical cancer and over 90 women die from the disease. The cervical screening provided by CervicalCheck, combined with the HPV vaccination programme, provides the opportunity to significantly reduce these rates."
Dr Flannelly continued, "Over 79% of the eligible 1.2 million women have taken part in CervicalCheck and we aim to increase this even further. Since the programme started, over 50,000 women have been treated for precancerous changes, reducing their risk of cervical cancer by 90%. So this week, we are calling on all women aged 25 to 60 to check when their next smear test is due, or arrange their first test with a doctor or nurse registered with CervicalCheck if they have never done so. And to share the wisdom with other women."
Women aged 25-49 account for 74% of those screened through the programme, while women aged 50-60 account for 20%, even though they represent 24% of the total screening population. IFPA Medical Director Dr Caitriona Henchion said "There's sometimes a perception that this is a younger woman's issue; women think they don't have to worry about cervical cancer after age 50. But women in middle age are still very much at risk."
Dr Henchion continued, "Cervical cancer takes a long time to develop and often has no symptoms. Through screening, we can pick up abnormalities at the pre-cancer stage, when it is easily treatable. Having your smear test is a quick, free and painless way to prevent the development of cervical cancer."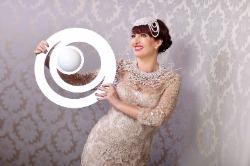 Broadcaster Maura Derrane is the Pearl of Wisdom campaign ambassador: "We're all busy, and it's easy to put off having your smear test. Especially as women, we often put caring for everyone else ahead of looking after our own health. But this test is so important. Tell your mother, your sister, your daughter, your colleague, your friend. It only takes five minutes, and it really could save your life."
Check when your next free smear test is due, or register for your first, here or by calling CervicalCheck Freephone 1800 45 45 55.
The Pearl of Wisdom pin is the symbol of cervical cancer prevention. During the week of the campaign, 22,000 Pearls will be distributed through health promotion networks nationwide. Pearls are also available by calling Freephone 1800 45 45 55. Women are invited to support the Pearl of Wisdom campaign by posting a selfie with their Pearl on social media, using the hashtag #ShareTheWisdom.